Post by ateliertohka on Sept 27, 2016 11:08:48 GMT -5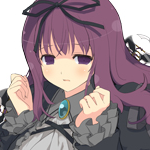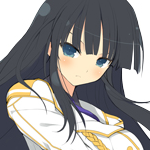 but Dynasty Warriors is still relevant because of the larger rosters and more variety to choose from. do you honestly think most fans play Senran Kagura for deep/innovative combat over character selection and size of the selection? and they can give every new girl differences in moves/animations, especially their signature, so really no two girls are alike, and Shinovi showed they can afford to add 2 teams. Estival Versus was rushed, but even then it accomplished adding 5 new characters, not counting the DLC expanding the roster with 4 playable characters from the Senran Kagura universe (and it would be double that if all the DLC were dedicated to adding Senran Kagura only characters. in place of Ayane and the Ikkitousen girls, they could have added Ayame's full team
senrankagura-fc.deviantart.com/art/New-Hanzo-Team-Ayame-500096647
).
also the rants of DLC characters not having story missions attached, are minor complaints and people still widely use the DLC characters regardless.
so yea the series is niche, but so is dynasty warriors, even though DW has a longer legacy and larger fanbase, Estival can built momentum in the west if it expands well enough
.
and Takaki also said Senran Kagura will get bigger like the girls breasts. they sure would be a aware that size matters, roster included.
while Japan is kind of ho hum about it, Senran Kagura could be kind of like Castlevania, in that Castlevania was more popular in the west than Japan, but that series kinda dropped because of konami, and also because the developer went outside of their expertise and winning formula (and 3D castlevanias really cost them a lot in their reputation and budget, as well as that lame fighting game. ) Senran Kagura has a winning formula with Shinovi/Estival gameplay, so it can build upon that on PS4.
I dont know how well it sold on PS4 in the west, but if they keep at it, and stick with their bread and butter PS4 formula, they can make Senran Kagura a household name and perhaps become as popular as Dark Souls (don't laugh!) ok it may still be niche, but the next game can generate more popularity and success if they design it right and surpass Estival standards of selection/content. and it'll be easy to surpass its storytelling if they get more new teams involved and expand Senran Kagura. I mean really if you think about it, SK is still in its infancy, only 4-5 factions and currently only 5 girls representing each faction. Unlike naruto which focuses on a few factions with tons of active ninjas in each faction, Senran Kagura having the 5 girl members format, can afford to have larger amount of factions involved.
in Dynasty Warriors 8 Empires, you can have over 20 factions warring for dominance, so Senran Kagura with its story can shine the light on newcomers, and still get everyone involved. they can develop the characters, and pretty much the current ones are pretty much set on their resolve and stuff. they can still get involved in the fights and interactions, but the newcomers could be the focus for character development and learning about them.
if a manga like One Piece can balance tons of characters and factions, so can Senran Kagura, and without needing as much indepth storytelling.
though yea it's speculation, there's really no idea what exactly the new game is gonna be like, though in my opinion they aren't taking full advantage of the videogame series keeping it small.
That's just it, though. I have no idea what anyone else wants. And I don't need to know, either. It's not relevant to me, personally. I am speaking solely based on my own personal opinions and preferences, and from that perspective, I want to say that Deep Crimson introduced a lot of elements, like tag team combat, co-op, and giant boss fights, that I personally think that future games could benefit from, and that includes the Versus series. I don't know how many others think the same way, but that kind of information isn't going to influence how I think in any particular way. Speaking solely from a personal standpoint, I would much prefer a smaller roster with great gameplay as opposed to a larger roster with subpar gameplay. Now, I'm not saying that Estival Versus was subpar, just that it didn't completely satisfy my personal desires for a game like this. Again, I don't know about anyone else. All I know is what I personally would like to see. That's good enough for me.